---
Ada M. Babino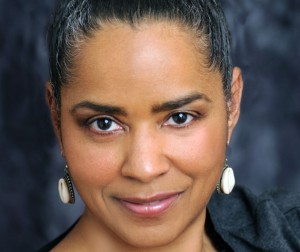 Ada is a producer, director, an independent filmmaker and writer with over twenty years experience in video and film production. In the early nineties, she founded Jezebel Filmworks; a production service company which was the impetus for her independently produced a half-hour docu-drama on hair entitled Middle Passage -N- Roots. This video originally shot on 16mm film, explores the diverse opinions, identity concerns, and styles of black hair. It was selected as part of Showtime Network's 1998 Black Filmmaker's showcase.
She has worked in a variety of roles over the years, as a free-lance video technician, production manager, assistant director, field producer, publicist and events planner. As a producer-for-hire she has produced video for a number of local production companies and organizations such as: Paul Wagner Productions, Rubicon Productions, Billo Communications, Larry, Ink. Ltd., Maslow Media, US Customs, New Millennium Studios, The Women's Bar Association, ZGS Communications, the Fannie Mae Foundation, and the National Institutes of Health. Through Jezebel Filmworks, she was commissioned to produce two specials, Blues & Dreams and Romare Bearden: The Main Ingredients, which aired on Black Entertainment Television in 2003. Ms. Babino worked as a Special Projects Producer at Black Entertainment Television's cable jazz channel, BET On Jazz from 1997-2001. Her documentary on jazz legend, Shirley Horn entitled, Shirley Horn: Sassared & Blowed, was awarded an honorable mention at the 1999, National Black Programming Consortium's 18th Annual Prized Pieces Award. As a free-lance producer, she has produced an In The Spirit segment for HARPO Production's Oprah Winfrey Show. Babino served as an Associate Producer for the first season of Black Entertainment Television's daily entertainment magazine preview show, Screen Scene. Her independent film experience began in the mid-eighties working through the ranks as a production coordinator, to the Line Producer for the highly acclaimed film, Sankofa, and publicist during its 1994-95 national limited commercial release.
A native from San Antonio, Texas, Ms. Babino received a Master's degree from American University in 2010 (Cohort #14). She also received a degree in Broadcast Production from Howard University's School of Communications in 1986. Other personal works include: a short video entitled "Eracism Anticipation a video vignette," which aired on local cable channel DCTV. Babino is a triple recipient of the DC Commission on the Arts & Humanities Grant-In-Aid award, the Pittsburgh Filmmakers Grant, and the National Black Programming Consortium Grant. She has served as a grant panelist for the DCCAH multi-discipline award, and the NBPC's Prize Pieces Awards.
Ms. Babino's recent documentary on her Louisiana Grandparents, "I Don' Been Through the Snake's Skin and Come Out Clean" is being premiered and screened throughout 2014 in select cities. She is available for scheduled screenings and discussions with the audience.
---
---