---
Nasar Abadey Appearing with Eric Person TrioKinesis
This event was on April 29, 2017 9:30 pm
An die Musik Live!
Presents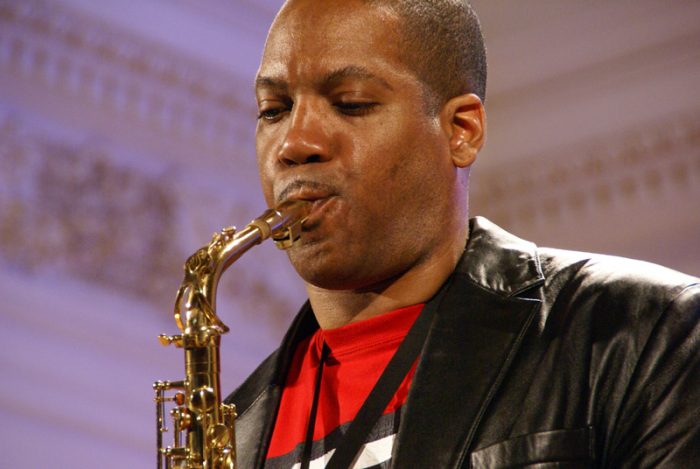 Eric Person TrioKinesis
Sat, April 29th @ 9:30 PM
Featuring
Eric Person, sax
James King, bass
Nasar Abadey, drums
409 N. Charles St.
Baltimore, MD 21201
Tickets: $20 in advance/$23 at door/$10 full-time students with ID
https://www.instantseats.com/index.cfm?fuseaction=home.event&eventID=84127650-C19D-CE15-2226A169D0BD6291
As a saxophonist, Eric Person takes his alto, soprano and tenor saxophones into the stratosphere with soaring solos that reveal the element of surprise, a sought after lyricism, only surpassed by his unfettered imagination. 
Eric Person's 10 CD releases under his leadership on Soul Note and his own Distinction Records label have all garnered great reviews from the critics.
---
An Die Musik
---