---
UDC – Jazz Alive Series 2017
This event was on June 8, 2017 7:00 pm
Allyn Johnson and Meet the Artist on the Bandstand,
with Drummer, Educator, Nasar Abadey
Thursday, June 8, 2017
7:00 p.m.
Favorite pianist and UDC Jazz Studies Director Allyn Johnson curates a
JAZZAlive series
Featuring a conversation with educator and prominent drummer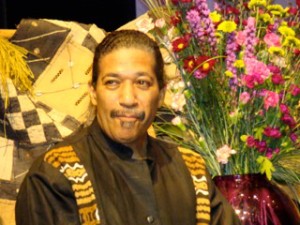 Nasar Abadey
Celebrating his 50 years of performing and 70th year of birth, 

during
Black Music Month!
RECITAL HALL – University of the District of Columbia
Event Information
Telephone: 202-274-5803
http://lrdudc.wrlc.org//jazz/events.php
Email: JazzAlive@udc.edu
Locations
Recital Hall, (Performing Arts – Building 46-West)
4200 Connecticut Avenue, NW
Washington, DC 20008
---
UDC Jazz ALIVE!
---