---
Kush Abadey :: Sample Works
During his young career Kush has performed at most of the major venues in and around the Washington metropolitan area, including "Jazz in the White House" for Michelle Obama; and is making his way through most of the major venues in the New York City, and around the world. Among his early contribution Kush was honored to perform for a tribute to Dr. Billy Taylor at the Mellon Auditorium, in Washington, DC; and was invited to perform at the Kennedy Center Millennium Stage with his quintet, in a tribute to Dr. Martin Luther King, Jr.  One of his most prestigious accomplishments being selected the youngest artist to date, ever chosen for the Strathmore Artist-in-Residence program, for performance and composition. During this same period Kush performed at the Smithsonian Jazz Café in the Museum of Natural History, on many occasions.
First Lady Michelle Obama Introduces the "Jazz in the White House" Jazz Studio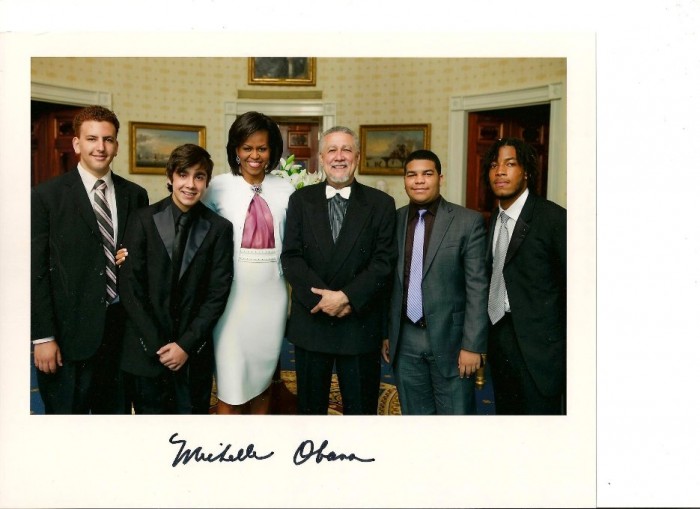 https://www.youtube.com/watch?v=_n99nWgDjwc
US First Lady Michelle Obama speaks during a jazz music workshop at the East Room of the White House in Washington, DC, on June 15, 2009. Michelle Obama introduced the White House music series which featured artists of all ages.  
VIDEO CLIPS:
---
---
---
---
In Donald Malloy's eclectic approach to music he has created a second band called "Clear Water."  This band features him on Trumpet and electronics, accompanied by drummer Kush Abadey in a duo context of Electronica, Rock and Dubstep. They have released their debut album entitled "Clear Water" and are just about to complete the second recording.
---
---